There is some cases when the disconnection/expiry message appears:
1/ Your session has expired
This message appears when your identifier (access_token) is not valid anymore.  A reconnection to your desktop conversation panel makes you get an up to date identifier (access_token) and give you back your accesses.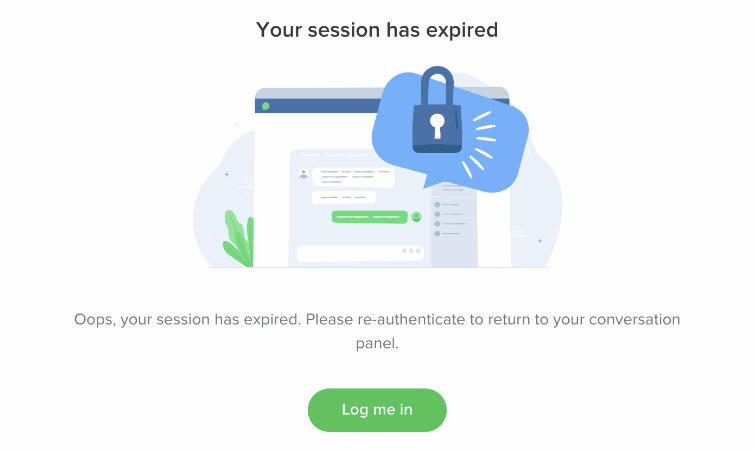 2/ You have been disconnected from your previous session
This message appears when you launch the desktop conversation panel with several tabs or different browsers. Hence, you are automatically logged out. The desktop conversation panel can keep running only with one tab and one browser.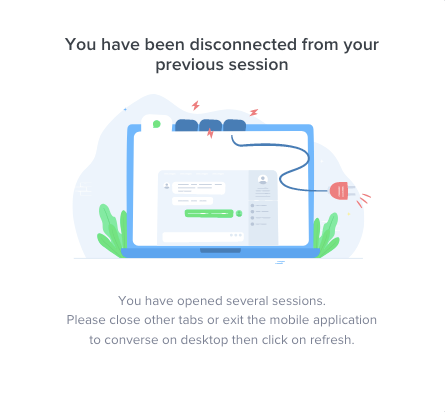 Disconnection issues on the discussion panel can occur when the internet connection is experiencing micro-disconnections, because of network stability problems. The chat protocol is more sensitive than a classical http protocol. So it can be that you don't notice them while surfing on the internet but they can still impact the connection to the discussion panel.
Here are some tips that will help prevent disconnections:
1/ Avoid using Wifi / 3G / 4G networks
A Wifi connection will always be less stable than a wired connection (RJ45 cable). This is why we advise not to use Wifi networks.
3G and 4G networks can also have the same stability issues, depending on your provider.
2/ Use a computer instead of mobile devices (tablets, smartphone)
The iAdvize discussion panel is currently not optimized for smartphones. So we advise experts to log into iAdvize from a computer. Moreover smartphones and tablets require to use Wifi or 3/4G connections.
3/ Make sure sufficient bandwidth is available
To ensure the smooth functioning of the discussion panel, we estimate that 1.5 to 2Mbps are needed. The mirroring function - replicating the visitor's page in the discussion panel background - needs sufficient bandwidth available in order to work properly.
If disconnections occur on a regular basis, your bandwidth is certainly not sufficient.
In that situation we encourage you to free up bandwidth by performing these actions:
Stop ongoing downloads
Avoid using audio or video steaming services when connected to iAdvize